Handling Equipment
Thermosafe is an encapsulated induction coil. Both ends of the cylinder are open, allowing the heater to be lowered over the drum or vessel. Alternatively, the drum can be lowered into the heater but, as Thermosafe weighs less than 50kg, this is unlikely to be the most convenient arrangement.
Top, bottom or side flanges may be used to attach handling equipment, if preferred to manual lifting.
A range of dedicated products is available but many standard forms of handling device are suitable.
Mechanical equipment used in areas subject to ATEX zoning must also meet the relevant standards, and LMK Thermosafe can offer a vertical lifting frame that satisfies these requirements as well as the EU Mechanical Handling Directive.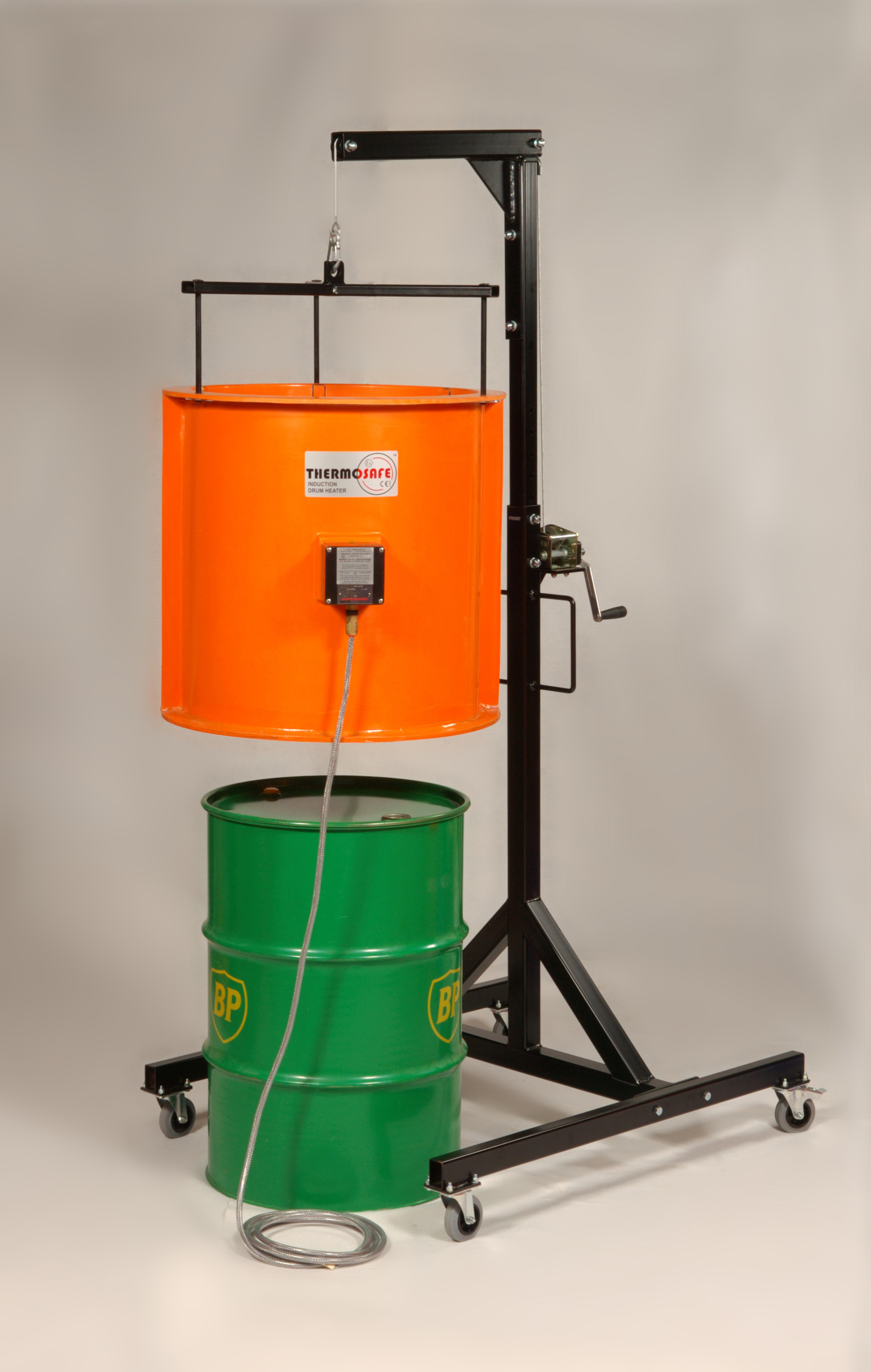 Vertical Lifting Frame
Mobile Lifting frame: To enable quick and easy lifting of Thermosafe, on and off drums, using a geared hand winch with automatic brake. Ideal where a portable facility is required.
Heater lift tri-bar: Attaches to the pre-drilled holes in the top flange of a Thermosafe unit. Allows Thermosafe to be lifted by other handling devices.
Control Units and Sensors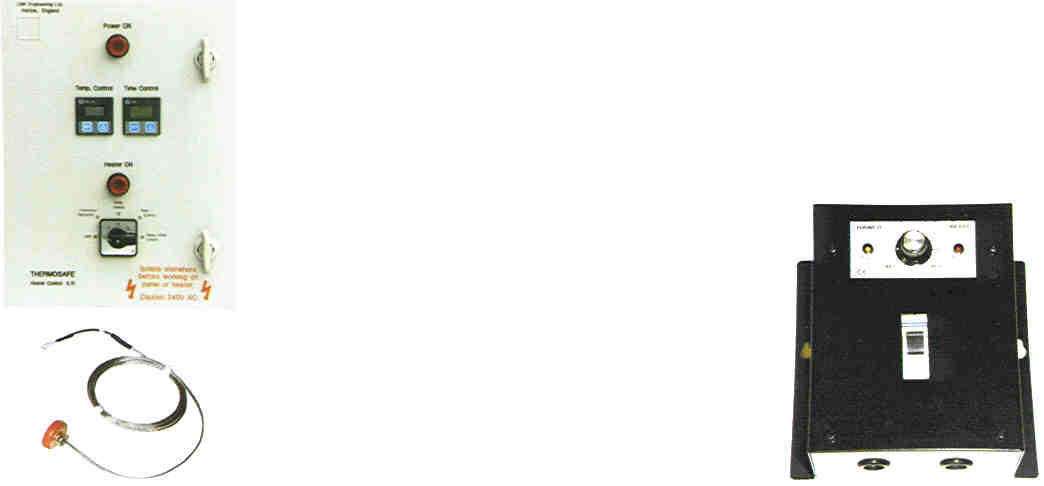 Control equipment
Thermosafe heats by induction and therefore has no heating elements. The maximum temperature is self-limiting, with the drum wall temperature governed by the material inside the drum and the supply voltage . In the vast majority of applications additional control in not required, with time being the key determinant of process requirements.
Thermosafe remains much cooler than the vessel being heated. The consequent lack of retained heat after switching off allows for very close temperature control, usually just using simple on-off devices. The choice of control will depend on your specific requirements, and might include temperature controllers (on/off or PID), timers, energy regulators or any combination of these or other components.

Send us a brief e-mail with your queries or requests concerning mechanical handling equipment or other accessories and we will respond promptly: inforequest@drumheating.com