Application Notes and Press Releases

Project Reports
Here are some of the project reports we have issued.
Press Releases
LMK Thermosafe wins Queens Award for Enterprise: International Trade 2012
We received significant publicity in local, national, and international media for winning this prestigious award.
It was presented by the Queen's representative for Suffolk, Lord Tollemache in recognition of the substantial and
sustained increase in export earnings associated with the Drum Heaters and IBC Heaters manufactured by the Company
.
Contact our marketing department via sales@drumheating.com to receive full details of our press releases.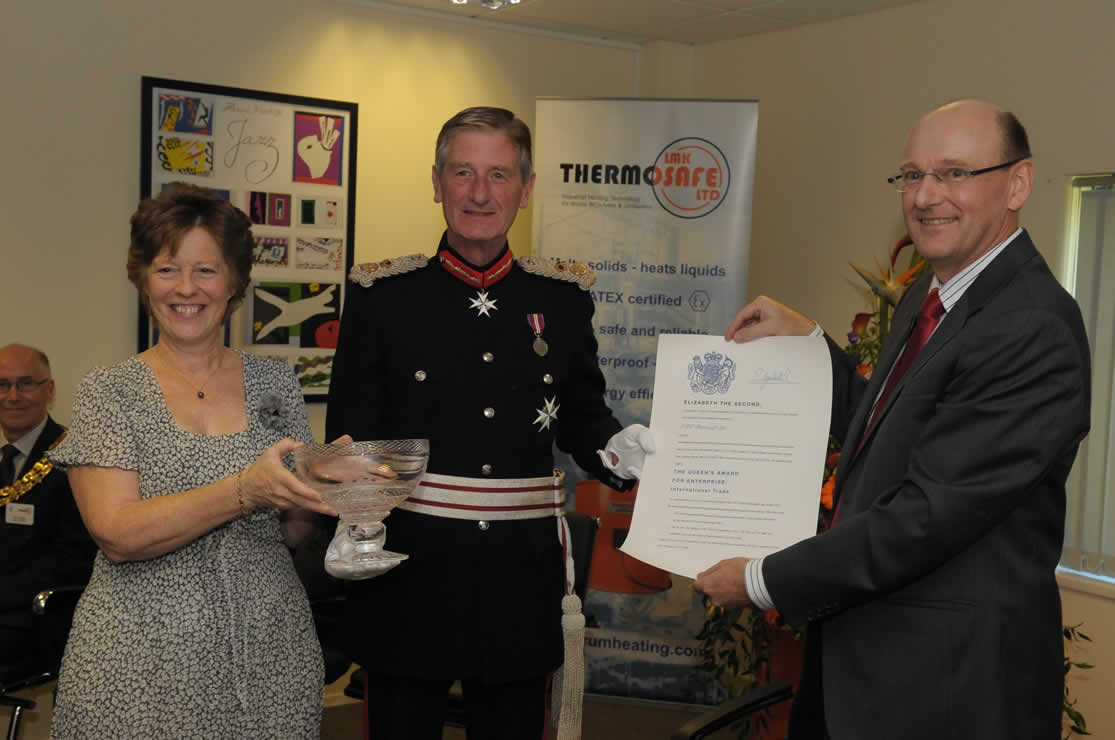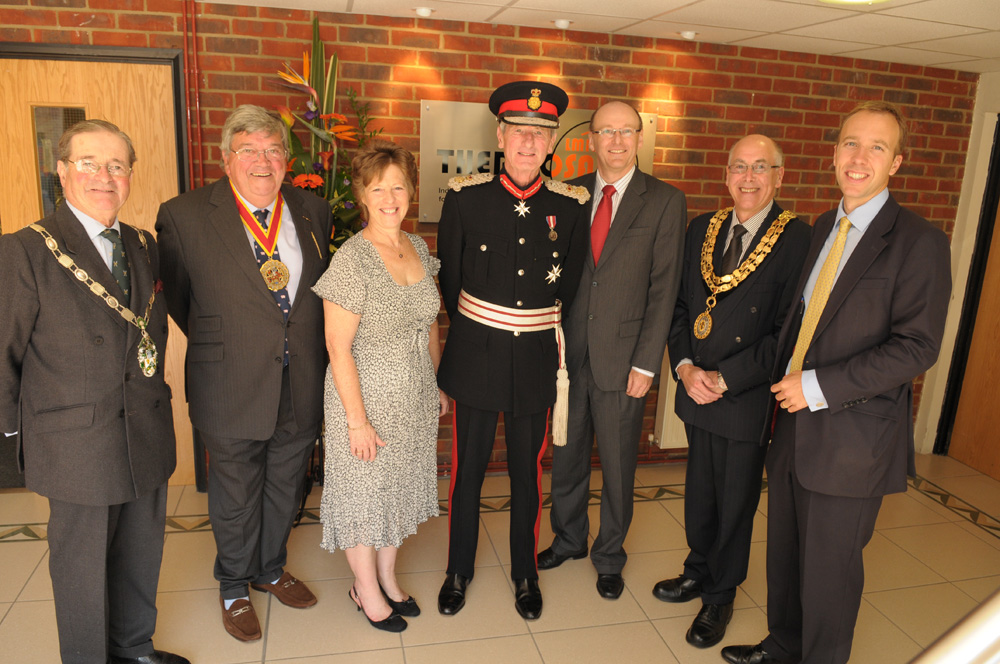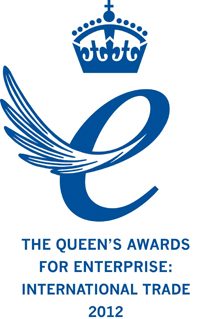 A selection of older press releases:
New "InteliHeat" products launched at MAINTEC show, NEC Birmingham, UK.
Check out our dedicated web sites for these products at www.inteliheat.com and www.inteliheat.co.uk
Thermosafe, Faratherm and InteliHeat receive IECEx and ATEX certifications for use in Zone 1 and 2 potentially explosive atmospheres.
New products launched at the TOTAL Solutions Show (incorporating EuroChem), National Exhibition Centre, Birmingham, UK
LMK relocates to larger premises. Export led growth over a number of years resulted in a need for larger manufacturing and storage facilities. The Company moved from Harlow to Haverhill in April 2003 and to a larger site in Haverhill in September 2009, and further expanded its manufacturing facilites in the summer of 2012.
Thermosafe receives full product approval to the new EU ATEX standards for use in Zones 1 and 2 hazardous areas, both gases and dusts.
DigiHeat and Faratherm Base Heaters show significant benefits when melting solids from drums

Media Coverage of LMK Thermosafe Ltd
We are often mentioned in press coverage on Industrial Energy Efficiency.
If you would like to use our logos, any of our project reports, or write about a successful installations, then please e-mail us for permission.
We are pleased to co-operate with any legitimate request. mailto:sales@drumheating.com